How to get Teamspeak
Getting teamspeak is fairly simple and easy. The links to teamspeak are below;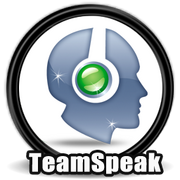 The direct links above are all executable files and will install after download. Ensure you pick the right one for your computer system.
Getting to Massivecraft on Teamspeak!
The hard part is now over... Follow this instructions to get onto the Massivecraft teamspeak!
Choose the Server IP: ts.massivecraft.com.
Connect and join the fun!
Ad blocker interference detected!
Wikia is a free-to-use site that makes money from advertising. We have a modified experience for viewers using ad blockers

Wikia is not accessible if you've made further modifications. Remove the custom ad blocker rule(s) and the page will load as expected.