Ceardia - The Third Continent
Ceardia is the main continent in the Massivecraft universe although it's not the first. There were two worlds that preceded Ceardia, they were Aloria and Binral.
This Continent is home for many, many factions all over the land.
The capital city is Silver Edge, which is currently the biggest city on Ceardia. Silver Edge is also to economic heart of the land, with dozens of large shops, bazaars, and trading posts within its borders. (Has been deleted due to ???)

Well known shops
The Magenta shop - The only shop in Silver-edge where you can buy and sell (?)
Both Haqi and Redsunfight buy items at decent prices, and there may be others.
Serenum shop
The Lamplight Wool shop - Your one stop for unlimited wool
Sentinels' Silver Edge Port - Your one-stop shop for most sundry goods. Always striving to adjust prices based on market demand.
(Other shops have to be added by members of this wiki.)
The Ships to Silverwind and Prospera
From Silver Edge there are ships who travels to Silverwind - the Port, and Prospera - the Trading Island. To get to this ships go to the spawn location (
/spawn
) and follow the glowstone-path at the road. You can't miss the incredible ships ready to set sail at a moment's notice.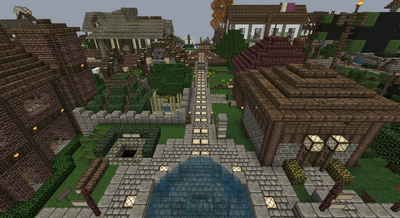 Pages in category "Ceardia"
Ad blocker interference detected!
Wikia is a free-to-use site that makes money from advertising. We have a modified experience for viewers using ad blockers

Wikia is not accessible if you've made further modifications. Remove the custom ad blocker rule(s) and the page will load as expected.